Brilliant Focussed Design is Key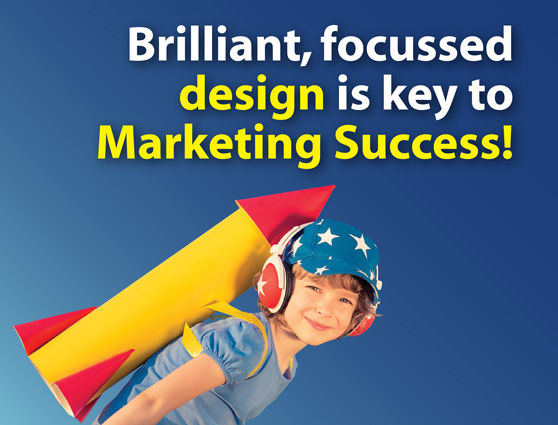 Don't short cut the design process. We can design it for you.
Creative Design is a Must for any Effective Flyer Campaign
If you looking for a better than normal success from a flyer marketing campaign, it is essential that the flyer is designed by a professional designer based on information and images supplied by your marketing team. Many people think that they can design the flyer themselves or spend very little money towards design.They are happy to spend a lot of money on printing and distribution. If the flyer is not able to capture the attention of the reader, you will lose potential sales.
We have professional designers at The Online Printer, who can help you create effective creative designs with your input.
Components of an Effective Flyer
Flyers can truly work wonders for any business. However, in order for them to do so, they must be designed and created in the right way. An effective flyer generally consists of:
Company Colours – Colours that are part of the company brand or logo, and can represent your business and make it recognisable in the eyes of the consumers.
Attractive Graphics or Background – The most eye-catching feature of any flyer is the image or graphic background that captivates the attention of the person viewing it and compels them to read the text written on the flyer.
Strong and Clear Headline – The headline of the flyer is the purpose behind the marketing material. You may be offering a discounted offer, a new product, etc; and the flyer's initial words must summarize the text below into a catchy headline that states it all in a few big and bold words.
Appealing Offer – Flyers are most effective when they are accompanied by a tempting offer that your customers will find hard to refuse and ignore. For a successfully promoted offer, the flyer must emphasize on the importance of acting on it immediately to avail the offer.
Call to Action – Many marketing materials send an indirect call to action towards the people, but this is not the case with flyers. Flyers are a direct form of marketing and improving sales, and need to enforce their message with the help of a strong call to action.
Contact Details – Every flyer should have a few basic methods of contacting the company listed at the bottom, such as, address, website, email address and phone number.
Using these components can help you in creating an effective flyer for your business to help the marketing campaign of your company.